Post Pink
This is a short clip for our forthcoming release of 'Post Pink', a film about the experience of living with advanced (metastatic) breast cancer. Based on the experience of six Queensland/Australian women and their partners and families, it takes us through the shock of the initial diagnosis and the impact it had on them and their relationships, to the realisation of having to live in a new and meaningful way. It is a story of hope that shows the value of connection with other women and families, and the support gained through a professionally led group. This resource will be of help to women newly diagnosed with advanced (metastatic) breast cancer and to health professionals involved in their care. This film was produced by the Advanced Breast Cancer Group Limited in collaboration with blocmedia and funded by Queensland Health.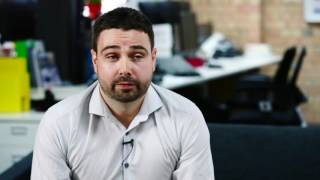 OCA Staff profile - Stephen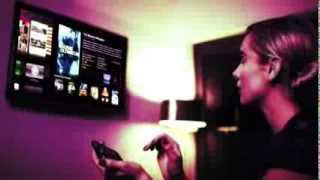 Future City Architects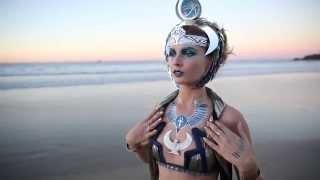 Byron Bay International Fashion Festival
OCA Staff profile - Stephen

One of a series of Staff & Student profiles for Online Courses Australia.

Future City Architects

Shot in Brisbane by Blocmedia the Future City promo features a proposed inner-city Boutique Hotel development implementing phone app technology for booking and security.

Byron Bay International Fashion Festival

Byron Bay's inaugural International Fashion Festival saw local and exotic designer's gear hit the runway in an avalanche of style and sea spray!
Script Development
Right from original concept Blocmedia can help make your ideas achievable. We specialise in scripting dialogue for presentations and voice over, and creating punchy copy for title overlays to efficiently get your message across.
Video Production
Whether a one or two person crew for documentation, interviews and more intimate scenarios; a large-scale production; or a multi-camera shoot for events, festivals or theatre - we've got you covered.
Post-Production
From data wrangle to final cut we strive for an efficient workflow throughout the post-production process: video editing, titling, motion graphics & sound design - plus we safely back up & archive all media for ongoing use.
Marketing Materials
We can create complementary artwork for electronic & print media to market across online platforms and a range of hardcopy applications including: invites, brochures, banners, DVD covers, and conference media.
"Bloc Media are professional, timely, deliver a high quality and imaginative outcome and are competitively priced.  Always a pleasure to work with, they understand the brief and always go the extra mile."
– Christine Murray, Senior Procurement Manager  |  Department of Housing and Public Works
"I would highly recommend Blocmedia to any new clients.  They are professional, friendly, hands on and deliver the most amazing video footage. Blocmedia is considered part of the IBA family."
– Rose Cho, Brand Marketing Manager, Independent Brands Australia
"The guys at Bloc deliver slick, punchy video and digital media that always impresses us and our clients."
– Daniel Gatland, Senior Account Manager CBD Promotions